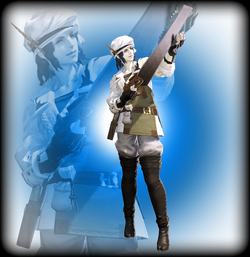 The foremost workers of wood, carpenters possess expert knowledge of the hardness, pliability, weight, and value of all types of timber. Their creed is to bring these natural traits to bear in the form of various wares, from the implements of war to the tools of various trades.
The greatest advancements in the craft have been made in the Twelveswood, home to the highest quality timber in Eorzea. Gridanian carpentry produces everything from the masks used in their religious ceremonies to the enormous waterwheels erected throughout their city.
External links
Edit
Community content is available under
CC-BY-SA
unless otherwise noted.