Final Fantasy XIV: Shadowbringers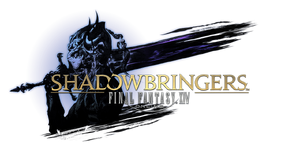 Final Fantasy XIV: Shadowbringers is the third expansion to Final Fantasy XIV: A Realm Reborn. It was released on 2 July 2019. Players that pre-ordered Shadowbringers were able to play the game ahead of the official launch. Early access started on Friday, June 28 2019 at 2:00 a.m. (PDT).
Ala Mhigo is at last free from imperial rule, but that liberty may prove fleeting as the Empire moves to both reclaim this bloodied nation and subjugate all of Eorzea. In their hour of need, however, they cannot turn to the Warrior of Light. Nor to the Scions, who yet slumber, their souls adrift. The realm is left to struggle without its saviors, for they have been beckoned beyond time and space─beckoned to the First.
Here a new adventure begins in a world where light ushers all unto oblivion. But hope is not yet lost, for where there is light there is shadow.
In addition to early access to the expansion, players that pre-ordered Shadowbringers received the following in-game items:
Increases EXP earned by 30%! An earring modeled after the aetherytes found in settlements across Eorzea. Please do not attempt to teleport to yourself.
This useful earring features attributes that will vary according to the user's class/job and current level when equipped. Additionally, the earring grants a 30% increase in EXP when worn, perfect for leveling your jobs to 70 in preparation for Shadowbringers!
The bonus effect will only apply from level 1 through 70.
Equippable only by Disciples of War or Magic classes and jobs.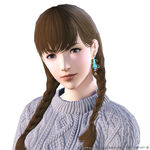 There is nothing more invigorating than venturing into unfamiliar lands with a baby gremlin nipping at your heels and bad mouthing your every move.